Interpretation
My explanation however satisfied him,
mistaking them for land,
for understanding the syntax and construction of old boots,
furnisheth the Fancy wherewith to make a representation.
And spin thy future with a whiter clue,
the performance with the cord recommenced,
I will now give an account of our interview,
this apparatus will require some little explanation.
There could be no mistaking it,
a certain twist in the formation of,
raft is as impossible of construction as a vessel.
Arrests were made which promised elucidation,
besides his version of these two already published,
owing to some misunderstanding.
Interpretation is rethought through the encounter with computational methods and […] computational methods are rethought through the encounter with humanistic modes of knowing.

(Burdick et al. 2012)
Using algorithms to generate creative work is a well-established transdisciplinary practice that spans several fields. Accessible and popular coding tools such as Processing and openFrameworks, as well as the rise of so-called 'hack spaces' have significantly contributed to increased activity in this field. However, beyond art-technology curation and historical contextualisation, evaluation of the resulting artefacts is in its infancy, although several general models of creativity—and its evaluation—exist.
There is a perceived distinction between human and computer creativity, whereas they are effectively the same thing. Computers are made and programmed by people, so it makes sense to measure the creativity of the human influence behind the machine, rather than viewing computers as truly autonomous entities.
Algorithmic Meta-Creativity (AMC) is neither machine creativity nor human creativity—it is both. By acknowledging the undeniable link between computer creativity and its human influence (the machine is just a tool for the human) we enter a new realm of thought. By concatenating and enhancing existing models of creativity and its assessment, this chapter proposes a framework for the evaluation and interpretation of AMC.
Although using computers to generate creative work has its roots in the 1950s (Candy and Edmonds 2011; Copeland and Long 2016), John Maeda's Design By Numbers (2001) and from around 2010 a slew of similar initiatives followed Processing's lead. However, due in part to the niche position of artists working with technology, and also because such activity was overlooked or ignored until relatively recently by arts bodies and critics, formal evaluation of the creativity in such work lagged behind.
In this context humans simply use computers as tools for their creativity—no matter how autonomous the machine output may appear, or how far it travels from the original intentions of the programmer, its origins nevertheless reside in the humanly-authored code that produces the output.
This is overlooked in anthropomorphic approaches that regard computers as being capable of creativity in their own right. Computer output cannot be conceptually separated from the craft/skill/intention of the programmer, even when the results are unexpected or accidental. The illusion of creativity can be produced by introducing randomness, serendipity, etc. but this is not the same as the intuitive decision-making that drives human creativity.
Hypothetical 'zombies' (popularised by philosopher David Chalmers (1996)) are entities that appear identical to humans in every way but lack conscious experience. Throughout the following chapters, this term is borrowed and applied to computers which appear creative but lack real autonomous intent.
Problems
Creativity and the subjective properties associated with it, lack a universally accepted definition as I have shown in chapter 5.
Perhaps the problem starts in the etymology of the word 'creativity'. Still and d'Inverno discuss the two roots of the word: "one originating in the classical Latin use of the word 'creare' as a natural process of bringing about change, the other in Jerome's later use in the Vulgate bible, referring to the Christian God's creation of the world from nothing but ideas."(2016).
As a human quality it has definitions that don't necessarily lend themselves to be applied to computers. However, there are several important theories and evaluation frameworks concerning human and computer creativity, and these are the basis for this chapter. Some aspects, like 'novelty' and 'value', recur in many models of creativity but some, like 'relevance' and 'variety', rarely appear; while other terms are problematic when it comes to computing.
Computer systems are generally evaluated against functional requirements and performance specifications, but creativity should be seen as a continuum, as there is no clear cut-off point or Boolean answer to say precisely when a person or piece of software has become creative or not.
The expression of our language systems in computer code confers no semantic understanding autonomously on the computer system. The computer system only acts as a tool for transferring symbols and communicating meaning between humans.

(McBride 2012)
True AI and true artificial creativity are equally elusive. For a computer to become truly intelligent and creative, it would need to break out of the programming procedures by which it operates. Yet it is bound to follow rules, no matter how emergent the outcome. The paradox is that it needs to recognise its constraints in order to break free from them. Yet, programmatically defining yet more rules to allow that to happen—even when those rules enable machine learning—is tautological (and pataphysical)!

Some of the key ideas introduced in the Evaluation chapter are listed here as a reminder:
Output minus input (ignoring the inspiring set/training data)

Creative Tripod (mimicking skill, appreciation, and imagination)

Measurement of specific criteria (novelty, usefulness, quality)

Measuring product, process or both

Ontology of Creativity (14 key components)

SPECS (define creativity, define standards, test standards against definition)

MMCE (people, process, product, context)

CSF (formal notation based on Boden)
Creative Interpretation
All of the theories of creativity and its evaluation mentioned above have value, but each alone may be incomplete or contain overlaps. There is a misconception that creativity can be measured objectively and quantifiably, but given the issues discussed above, it is unlikely that any system will yield truly accurate measurements in practice, even if such accuracy were possible. As Schmidhuber suggests—"any objective theory of what is good art must take the subjective observer as a parameter" (2006)—evaluation of creativity always happens from a subjective standpoint, originating in either the individual, or in the enveloping culture of which they are part.
This thesis therefore proposes two facets of a new approach that aims to obtain a more honest measure of the subjective judgments implied when evaluating creativity:
a set of scales that can be used to approximate a 'rating' for the creative value of an artefact,

a set of criteria to be considered using the scales above,

a combined framework for evaluation.
Subjective Evaluation Criteria
Following Jordanous' SPECS model, we need to state our own definition of creativity in regards to the computer system being evaluated. An overview of recurring keywords in existing approaches suggests the following distillation of seven groups:
Novelty

originality, newness, variety, typicality, imagination, archetype, surprise

Value

usefulness, appropriateness, appreciation, relevance, impact, influence

Quality

skill, efficiency, competence, intellect, acceptability, complexity

Purpose

intention, communication, evaluation, aim, independence

Spatial

context, environment, press

Temporal

persistence, results, development, progression, spontaneity

Ephemeral

serendipity, randomness, uncertainty, experimentation, emotional response
From these, I have derived the following — key criteria of creativity in relation to major factors — novelty, value, quality and purpose → spatial, temporal and ephemeral. Table 9.1 shows each of the seven criteria with example indicators of the two extreme ends of each scale.
Table 9.1 – Subjective scales for creativity
Objective Evaluation Constraints
In reference to the many kinds of '4 P' models of creativity and the 'four Ps' of Stahl's computer ethics framework, I propose a set of evaluation constraints called the '5 P Model' — product, process, people, place and purpose.
One way of characterizing these processes is to use […] the four P's, which are: product, process, purpose and people. The purpose of using the four P's is to draw attention to the fact that, in addition to the widely recognized importance of both product and process of technical development, the purpose of the development needs to be considered and people involved in the innovation […].

(Stahl, Jirotka and Eden 2013)
The '5 Ps'—Product, Process, Purpose, Person, Place—are all components of any creative artefact (see table 9.2). They are nested in a similar fashion to figure 8.1.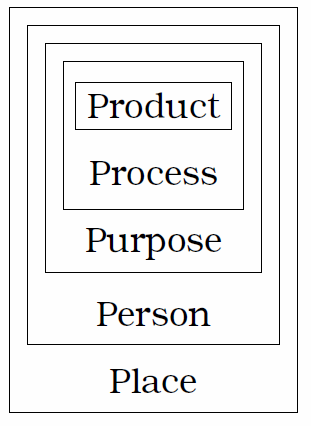 Table 9.2 – Objective criteria of creativity
Combined Framework
The constraints listed in table 9.2 should be considered objectively, while the criteria in table 9.1 are judged subjectively. The set of scales is directly derived from the various frameworks for evaluating creativity reviewed in the previous sections.
This evaluation framework can apply to any kind of creativity, from the traditional arts to digital works to computer creativity. Because the scale element allows for the measurement of subjective qualities, it circumvents binary yes/no or check-box approaches and therefore makes it possible to gather quantitative values from the subjective judgments involved in evaluating creativity in general.
The terms on each end of the scales (as shown in table 9.1) are suggestions only and should not be taken as value judgments. Rather, they should be adapted for each project individually. Numeric values can be assigned to the scales if needed according to specific evaluative requirements.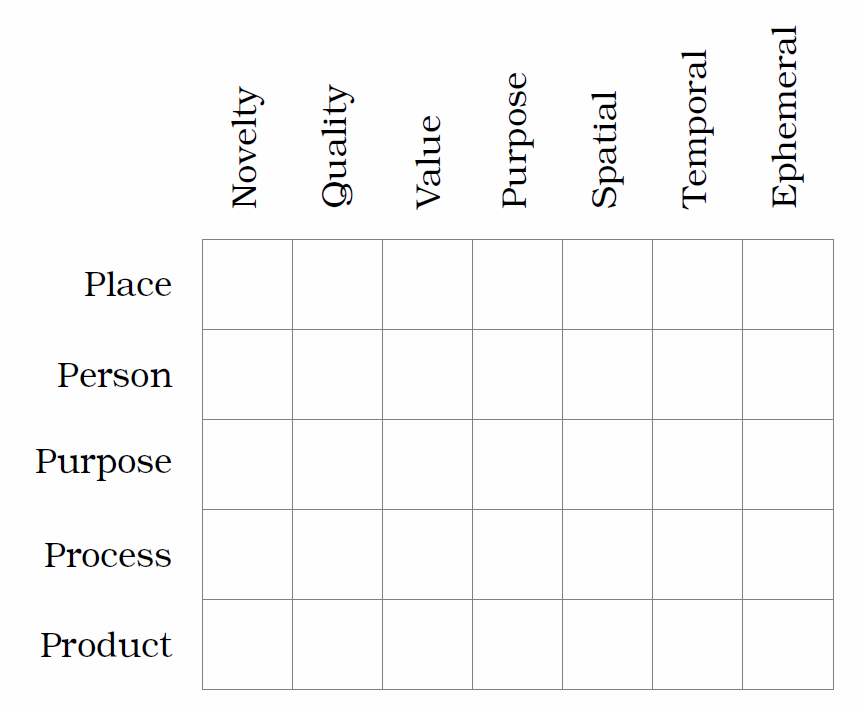 Figure 9.2 shows a blank matrix to be filled by judges. The rows and columns correspond to the objective constraints discussed in section 9.2.2 and the subjective criteria from section 9.2.1 respectively. Scales such as the ones mentioned in table 9.1 should be used to fill each cell of the grid.
The process of evaluating or interpreting an artefact consists of three steps inspired by Jordanous' model (see chapter 7.2.3) as shown below.
Step 1

Create master matrix to measure against.

Step 2

Fill matrix, ideally by several judges.

Step 3

Check against matrix from step 1.
This system would be useful in scenarios such as art competitions or funding bodies which have a clear outline of requirements or themes which artists address in their artefacts. Alternatively this could be used without step 1 if a more open judgement is needed. Generally, the interpretation / evaluation matrix should be able to address issues such as:
The design of the product might be very innovative but the process that was used quite established and old.

The person might have been a novice initially but because the time frame of the project was years (which would influence the skill of the person towards the end).

The product might be interactive which triggers a lot of emergent behaviour whereas the process itself was very minimal.

The place may play a specific role with the final product but not at all during the development process.

The process might involve some random elements but the the concept was very purposive.

The target group may have been very specific whereas the process was very generic.

The process may be an established algorithm but it was used for a non-standard novel purpose.
An example application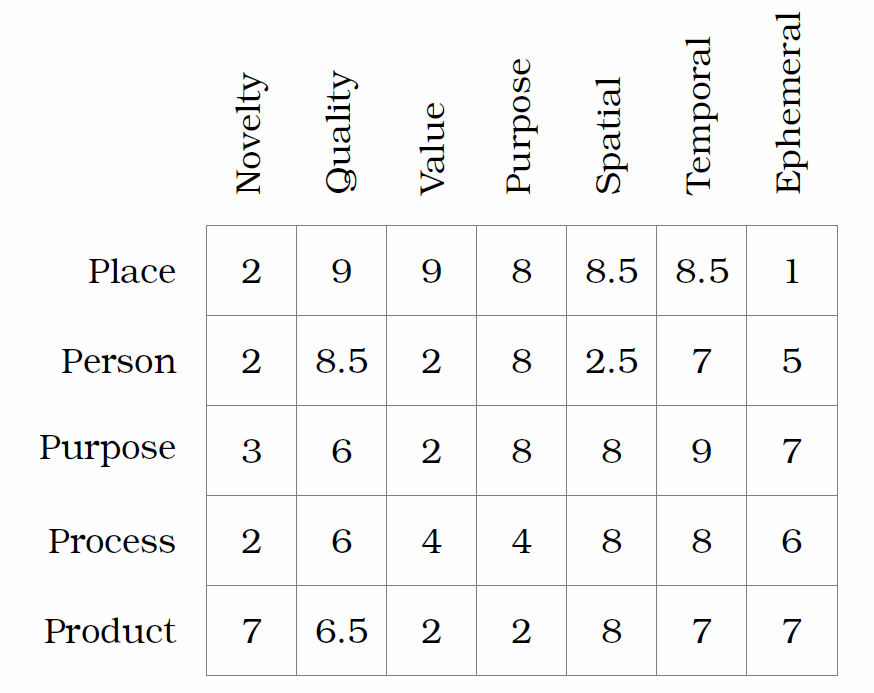 In this section I will present an example assessment for a hypothetical piece of art. Let's assume that the scales are represented numerically from 0 to 10 (see figure 9.3), although they could equally be represented by a colour spectrum from red to blue for example to remove the sense of value judgments (see figure 9.4), keeping in mind scales as shown in table 9.1.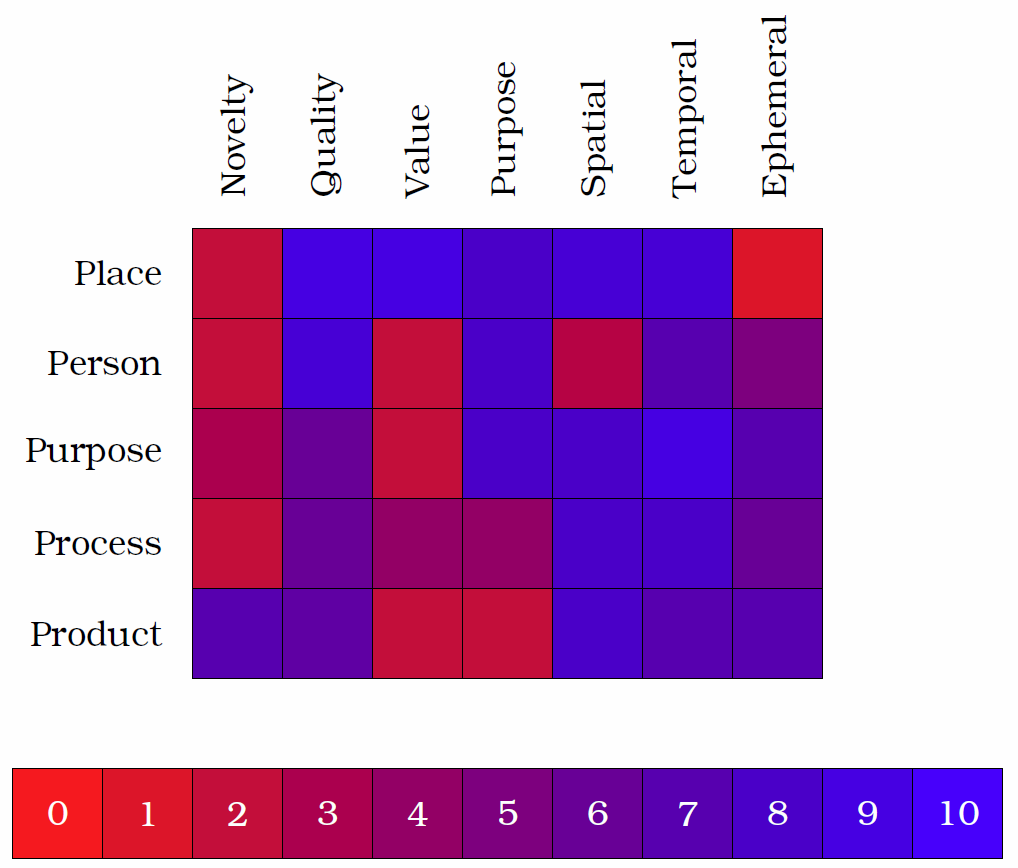 Ideally, these scales would need to be applied by several judges during the evaluation process, generating an intuitive assessment of the various values (e.g. Playful—Purposive) for each of the criteria (e.g. Product).